The Lasallian Foundation team consists of one full-time CEO and a part-time project officer. The team is committed to fund-raising, project management and engagement with donors and recipients to ensure that demonstrable outcomes are achieved with the funding received.
Br Adrian Watson – CEO Lasallian Foundation
Br Adrian Watson is a De La Salle Brother from New Zealand who joined the congregation in 1967. He worked for 35 years in six Lasallian secondary schools in New Zealand, California, Victoria and New South Wales as a teacher, boarding master, Principal and Boarding Master. He has been engaged in event planning and organisation in recent years, and was Programs Manager at Caritas Aotearoa New Zealand in Wellington for four years. While at Caritas, Brother Adrian had responsibilities for projects in Papua New Guinea and Palestine, and supported projects in the Pacific Islands. He has a number of academic credentials, including a doctorate in education from the University of San Francisco,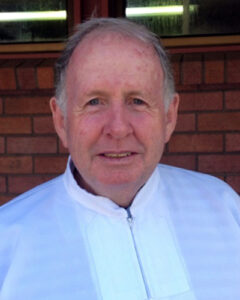 Joanne Nehme – Projects and Development Officer
Joanne began her Lasallian journey at Oakhill College over 20 years ago as a young teacher and has been passionate about the Lasallian Mission ever since! As an educator Joanne feels strongly about supporting teachers and reaching the most vulnerable through education, to empower and change the course of their lives.  Joanne has worked at Lasallian Mission Services since 2015 in part time support roles, while raising three children.