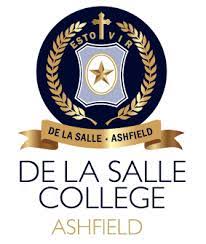 De La Salle College is a diocesan boys-only secondary school located in the inner-western Sydney suburb of Ashfield. It was founded in 1916 and caters for about 500 boys in Years 7-12.
The College raised just under $2000 for the Lasallian Foundation in 2019 which was used to support projects at La Salle Boys' High School in Malkhanwala near Faisalabad in Pakistan. The College was unable to undertake fund-raising activities in 2020 due to pandemic restrictions. In 2021, the staff and students of De La Salle College raised funds through a variety of events for projects at St Solomon's School in Ahmadabad near Multan in Pakistan.
The Lasallian Foundation sincerely thanks the college community which raised over $5000 to support the renovations and purchase of new furniture. To all the staff, parents and students your generosity will make a difference to lives of the community at St Solomon's in Ahmadabad.