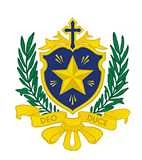 De La Salle College is an independent Catholic Lasallian College located in the inner south-eastern suburbs of Malvern and Malvern East in Melbourne. It is the second oldest Lasallian school in Australia, being founded in 1912. The school caters for 1,050 boys on three campuses – Tiverton (Years 6-8), Holy Eucharist (Year 9) and Kinnoull (Years 10-12).
The annual fund-raising event at De La Salle College, Mission Action Day, has been held for 50 years. Mission Action Day challenges staff and students to assist their Lasallian brother and sister students overseas who deserve and need help with school and health supplies, and in upgrading or providing school infrastructure. In 2019, De La Salle staff and students contributed $51,940 to the Lasallian Foundation for projects at De La Salle Secondary School, a Grade 9-12 school at Bomana on the outskirts of Port Moresby in Papua New Guinea. De La Salle College was unable to hold Mission Action Day in 2020 due to coronavirus restrictions in Victoria. In 2021 the college community raised  a generous amount which assisted impoverished schools in Pakistan and PNG. Over $30,000, was raised and directly transferred towards purchasing new school furniture for La Salle High School Khushpur and also assisted  La Salle Technical College Hohola purchase new text books for Year 10.
The Foundation sincerely thanks the staff, parents and students who have been especially supportive of the Lasallian mission in it's pursuit to provide educational opportunities for poor students in Pakistan and PNG.