A Breakfast Club at La Salle Technical College was established in 2010 to provide a wholesome meal for about 200 students who would otherwise begin the school day without having had anything to eat due to poverty and/or having to leave home early to reach school before the commencement of classes. Many of the students come from impoverished backgrounds and do not have access running water, electricity or sanitation facilities in their 'settlements' (the term for a squatter area in Papua New Guinea).
The Breakfast Club meals are served on three mornings per week, and consist of rice, donated by a local businessman, rotated with sausage or chicken and vegetables. The Breakfast Club gives the students an incentive to come to school, as well as providing them with the fuel to have a productive day.
Larry Aua, the Youth Minister at La Salle Technical College, says that "students come a very long way to go to school and come from very disadvantaged backgrounds. The Breakfast Club is a great way we can help them. The distance from the market to the school is a long way to walk every day so the volunteers prepare the food from the markets in the afternoon, ready for the next morning. The wake-up call for Breakfast Club is 5:55am to begin the cooking process for everyone. On the menu is rice, a source of protein and veggies. Every day, 10kg of rice is cooked as well as 5kg of protein. Breakfast is served at 7:20am to many hungry teenagers. Each volunteer helps serve even portion sizes to every student. Growing teenagers eat together in the yard and are continually thanking the staff and volunteers. They appreciate the kind gesture and are grateful for the funds provided to support this vital initiative for their well-being and education.
The Breakfast Club project is ongoing and relies on the support of donors for funding to purchase provisions from the local markets. Oakhill College in Castle Hill (NSW) have been particularly supportive, donating $10,000 in 2019 and $3,000 in 2020. Following a submission from the Lasallian Foundation in early 2021, the Lasallian Foundation International in the USA was able to source funding from the FSC Foundation for the Breakfast Club of $7,500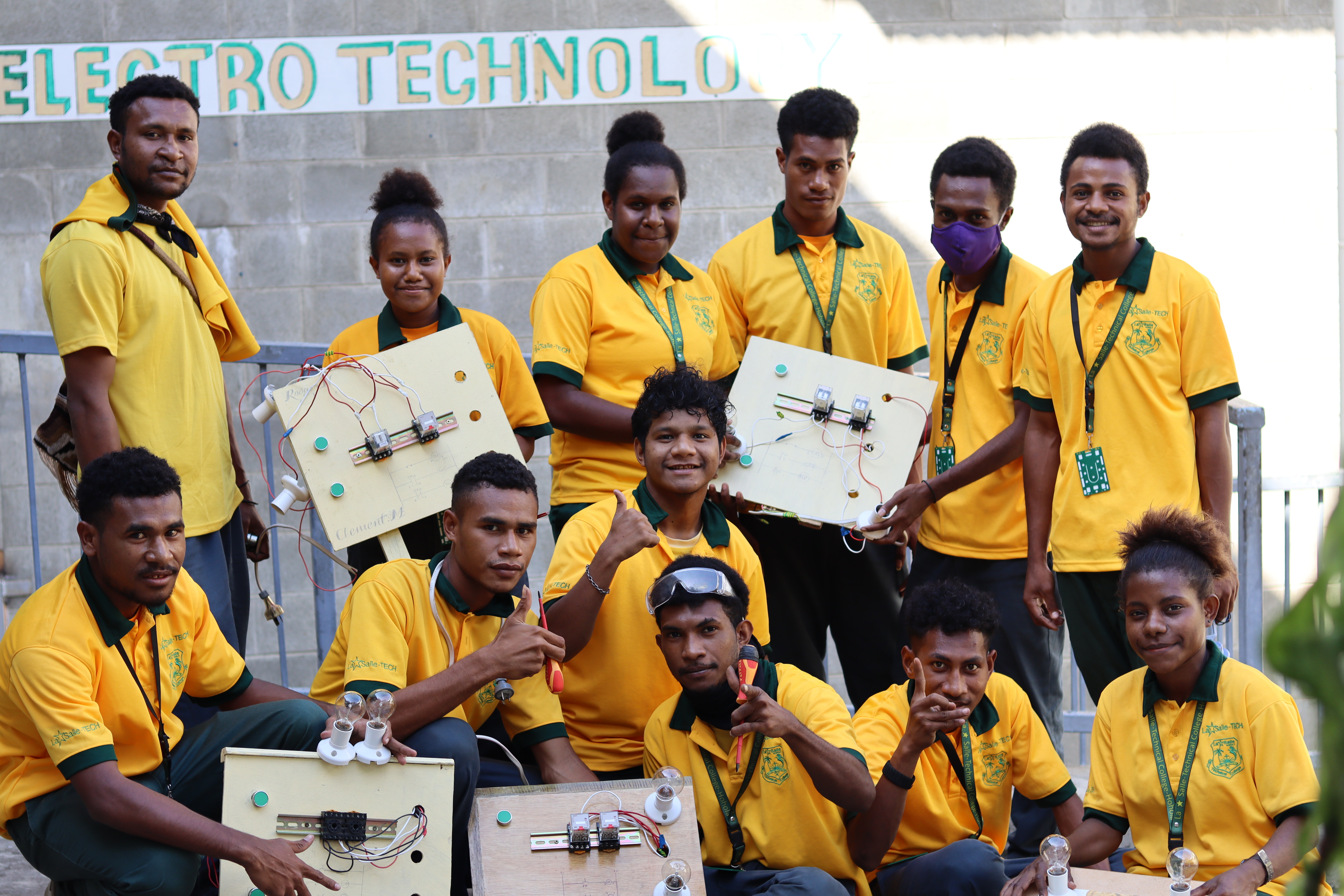 .
The Breakfast Club costs about $250 per week or $10,000 over the 40 weeks of the academic year. This amount does not include the donation of sausages worth $1,300 over the course of a year from a local businessman and the use of equipment and electricity supplied by the College. For the 200 students who regularly attend the Breakfast Club, this works out to be $1.25 per student per week or $50 per student per year. Donors are sought to continue this valuable service and also to upgrade the equipment and facilities used for making the meal.